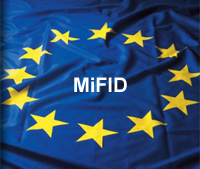 MIFID is the cornerstone of the European Commission's Financial services Action plan who will significantly change how EU financial service markets operate.
The directive's main objectives are to increase competition and consumer protection.
The Belgian Government has decided to extend the supervisory principles of the European Directive on financial markets to insurance products.
To this end, Royal Decrees have recently been voted, outlining which measures will be applicable to the global insurance market in Belgium.
It will impact relations between insurance companies, intermediaries and clients and lead to changes in internal organisation, in the controls framework and in reporting obligations to clients.
The deadline to comply with these measures is 30 April 2015.