Company
MAI INSURANCE BROKERS, s.r.o.
Address
Pod Parukarkou 39/4
Phone
+420 226 284 200
Email Address
Website
Qualifications
Registered Insurance Broker, Insurance Agent and Independent Loss Adjuster at Czech National Bank
Prof. Liability
Cover up to € 10,000,000.00
Owners
Privately owned company
Strategy
Provide all insurance broking services mainly for international corporate, provide claims handling services, reinsurance broking, Employee benefit programs
Specializing
Property Casaulty, Employee Benefit, claim services
Affiliated cy.
Member Czech Broker Association
Languages
Czech/ Slovak/ English / Polish / Russian / German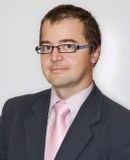 Jan Stok