Company
Foa & Son Corporation, International Division
Address
122 East 42nd Street [46th Floor]
Phone
+1 212 432 1243 (Direct), +1 212 432 1234 (Main), +1 917 476 5678 (Mobile of Conrad Foa)
Fax
+1 212 432 1235
Email Address
Website
Qualifications
All lines of Property/Casualty/Fidelity. Employee Health & Benefits. Licensed & Operating in Every State in the USA.
Prof. Liability
Endurance American Specialty, 12/4/8-9; US$5,000,000 limit
Owners
Justin Foa [5th Generation Foa] 100%
Strategy
To design & structure the appropriate insurance portfolio, and to negotiate the optimal combination of coverage and premium in the insurance marketplace.
Specializing
Structuring, coordinating, and integrating insurance of USA exposures with and onto the insurance portfolio of the mother company.
Affiliated cy.
None
Languages
English, Italian, French, Spanish, Greek.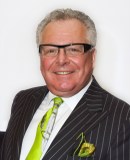 Conrad Foa