Company
Diot Est
Address
2, Quai Kléber
Phone
+33 (0)3 88 24 39 09
Email Address
Website
Qualifications
National license
Prof. Liability
Cover up to 5 000 000 Euro
Owners
Private owned company by Christian Burrus
Strategy
Professional broker for industrial risks. All types of insurance lines and industries in the French and in international markets.
Specializing
International and German Desk for all lines and all industries. Placement of Decenial liability policies for foreign clients and support regarding French speaking countries in Africa.
Affiliated cy.
Diot Paris and 13 subsidiaries in France.
Languages
French/English/German/Spanish/Italian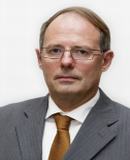 Director of the International Desk Diot Est
Alfred Mattern